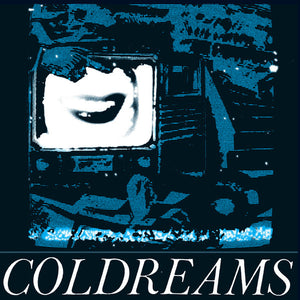 CAMISOLE
Coldreams – Crazy Night LP
Regular price
$23.00
$0.00
Unit price
per
Recorded in 1984-1985 by a gang of young students passionate about Post-Punk this record represents the culmination of the band first period.
Haunted lyrics and melancholia were already the basics of their sound and from "Don't Cry" to "Crazy Night / Burning Passion" it's difficult to imagine that they were only 18 to 19 years old at that time.

"Bulbs and Bubbles" and "Turn the Button" show their pop appeal which definitely takes them apart from their contemporaries and all-around gloomy feelings infuse these six tracks which unveils another part of Coldreams history...
Label: Camisole
Genre: Post-punk, Coldwave

Released: 2020
---