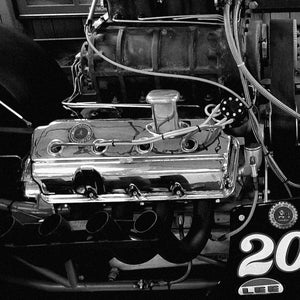 TOTAL BLACK
Cackle Car - G.I.L. CD
Regular price
$12.00
$0.00
Unit price
per
A collaboration between Ted Byrnes and Sam McKinlay (The Rita), G.I.L. is the debut full length from CACKLE CAR. Solo percussion tracks from Ted Byrnes emulate drag racer engines idling on nitro. Sam McKinlay then takes each track and translates them even further into a distorted cackling texture. A call and response divided into 10 parts, G.I.L. reaches points of near mania, and constantly shifts into a new direction as soon as it becomes comfortable.
Photography by Sam McKinlay.
Mastered by Grant Richardson.
Label: Total Black

Genre: Noise, Experimental
Release: 2022
---