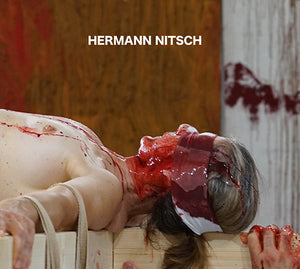 TOCHNIT ALEPH
Hermann Nitsch - Musik der 155. Aktion 2xCD
Regular price
$20.00
$0.00
Unit price
per
Hermann Nitsch is an Austrian avant-garde artist who works in experimental and multimedia modes. He is a decisive founder of Viennese Actionism and is one of the most versatile contemporary artists, primarily known as an actionist, painter, and composer of symphonies and organ concerts. His Gesamtkunstwerk (total work of art), the Orgieen Mysterien Theater, covers the wide range of his art by requiring the use of all five senses.
Composed by Hermann Nitsch for the 155th Action of the Orgien-Mysterien-Theater.
Performed September 9th 2018 at the nitsch museum, Mistelbach, Austria.
Edition of 270 copies in fullcolour 6-panel digipak.
Label: Tochnit Aleph
Genre: Avant-Garde, Classical
Release: 2020
---