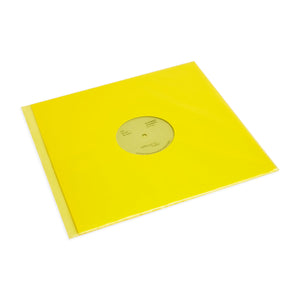 PSYCHIC LIBERATION
LXV \ Glyn Maier - Untitled 12"
Regular price
$13.00
$0.00
Unit price
per
From the Psychic Liberation vaults comes a pairing of sonic material from artists LXV and Glyn Maier. Having originally been planned for respective 7" releases, the pairing of these futurist psychedelia recordings revealed themselves to sit beautifully together.

Lxv is the most prolific alias of David Sutton, a sound arranger from Philadelphia, Pennsylvania. He also records under the monikers Heaven Copy, Temporal Movement, as well as his full name, David Wesley Sutton. Glyn Maier is a sound artist and field recordist living in the Unorganized Territory of South Oxford, Maine. A longtime fixture of East Coast underground circuits, Maier has performed and recorded under various aliases, most recently as Lack. Maier currently runs nature friendly label Enmossed.

Sutton notes of the A side material "The two recordings which appear on this side were created using pure data and a Roland SP808EX. They come to you from the distant year 2015. At this time I was very interested in exploring irregular modes of rhythm and constructions of motion in a digital audio environment. I sought to emulate the wavering state between tech-infused dysphoria and transcendent euphoria -through creating a pathway to irregular groove excavation in the disjointed wriggles of adverse movements, tangled up, like a tornado blasting through a junkyard and assembling a pc, but not quite."

On the flip side of the record, 'Memoria' and 'Gŵyl' were recorded in late summer 2017 following the passing of Maier's grandmother. "I built them using sounds coaxed from her collection of wooden shakers and metallic wind-chimes. Further processing and arrangement were done with an Arp 2600 synthesizer and a handful of analog effects units. A final touch was provided by Brood X cicadas that I recorded in her backyard. Predicted to emerge in 2021, a small cohort awakened early and sang through the sweltering evenings my family and I spent sifting through her belongings - a lifetime of materialized memories."

Label: Psychic Liberation
Genre: Experimental
Released: 2021
---